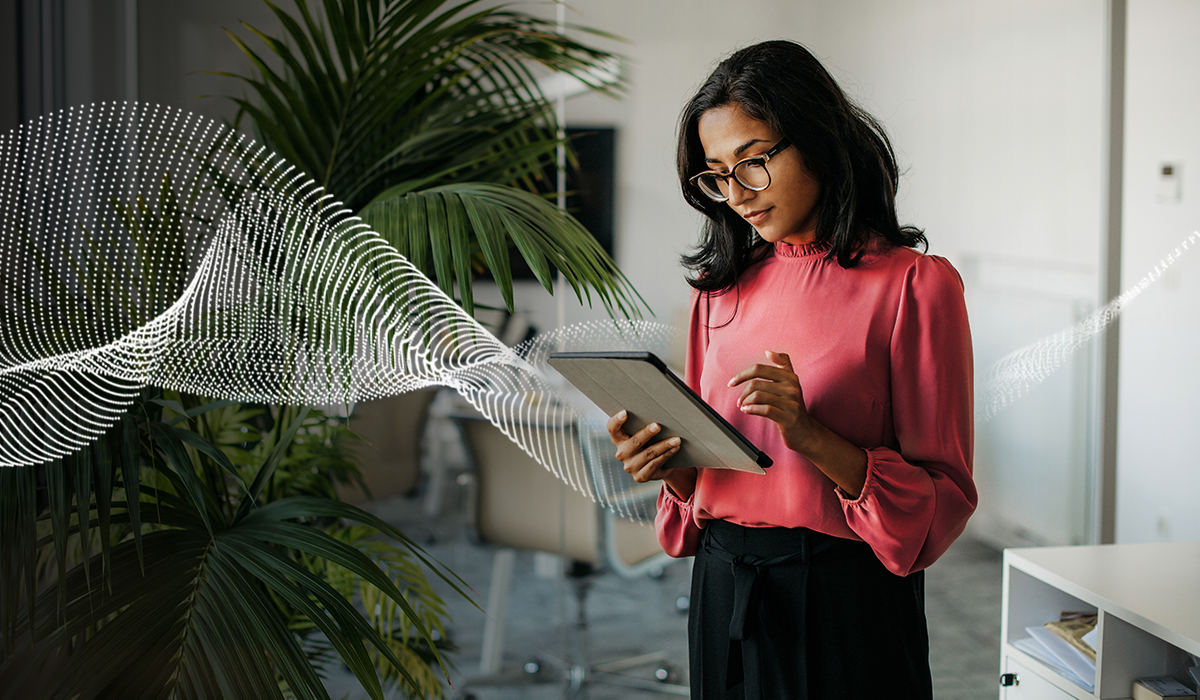 Why We Built a Single, Integrated Platform from the Ground Up
As more electronic archiving firms grow by acquisition, Paul Dean, Senior Director, Product at Global Relay considers the benefits of a unified platform over a 'bolt-on' approach to compliance technologies.
With the expansion of our open, available archive, we introduced specific tools to help firms upgrade from legacy data strategies and strengthen their governance processes. Our single, integrated platform supports digital connectivity in the transformed world of hybrid work.
The need for companies to stay connected during the pandemic resulted in the proliferation of digital communications channels, thus creating a data deluge. That cultural shift intensified the challenge of monitoring multiple communications platforms and brought archiving requirements to a breaking point. Many electronic archiving vendors have responded much like financial services and other technology industries, where growth through acquisition is ubiquitous. Almost weekly, another company announces a new acquisition that adds capabilities for managing their clients' data capture and storage in this environment.
Our approach is different.
'Bolt-on' vs built-in technology
On the surface, acquisition may seem like a good option for an electronic communications archiving provider that wants to close a functional gap or accelerate its speed to market for a given product or service capability. However, acquired technologies can create more issues than they address, such as diverting resources from core business and integrating different technology stacks. In fact, buying technology buys other problems, including the creation of additional data silos. Lack of integration can also negatively affect teamwork, creating inefficiencies across workflows that rely on cross-team collaboration, such as policy and case management, eDiscovery, legal holds, and data export.
Global Relay's single-platform solution is on a cloud-native architecture that allows for seamless integration, updates, and improvements without compromising other parts of the application or platform architecture, with zero system downtime.
Beyond data capture or 'channels supported'
Many providers claim to support the widest range of data types, however this may be built on a partnership model which introduces 'interconnectivity' issues as well as the terms and conditions of those agreements. In addition, successfully capturing a data source is just one piece of the puzzle; stored communications data needs to be readily accessible 'on demand' and easily searchable to meet regulatory compliance.
Global Relay supports more than 100 data types in all existing channels, including email, collaboration, text, voice, social media, financial messaging, trade data, web, custom, and files. Our connectors are seamless, natively capturing data using formal API and proprietary connectors that are supported by vendors.
Embedded Artificial Intelligence (AI) matters
AI-assisted classification tailored to compliance has become increasingly fundamental for regulated firms as well as other enterprise organizations.
The rising demand for next-generation intelligence tools is exactly why we are obsessive about seamlessly integrating our AI-enabled solutions into the core platform to classify communications data as it flows into the archive. This enriched data can then be searched and analysed for single and multi-word phrases, language, syntax, sentiment, and much more.
By contrast, many outsourced or bolt-on acquired solutions filter and classify retroactively, resulting in limited search parameters or insufficient accuracy rates.
Empowerment, not loss of control
Many companies 'try' to lock down their communication channels through written policies and ineffectual bans. But the fact is, employees use these channels because clients use them, often creating a divide between doing business in a way that suits clients against compliance and company policy. A more proactive and robust approach is necessary if firms want to avoid regulatory sanctions or reputational damage, such as the recent JP Morgan fine.
Global Relay's single platform connects any device to any data source in any location, so companies don't have to be concerned about the need to control the channels used for business communications. Employees and customers can have the flexibility to use the platforms they want, Android to Zoom, all while capturing data compliantly.
High stakes, high performance
During critical investigations or pending litigation, a unified platform offers access to relevant, accurate, and complete data – saving time, costs, and risk.
"Gone are the days where outside counsel would just ask for 'all of the data'," says Glenn Rogers, Head of Audit & eDiscovery at Global Relay. "It's too time-consuming, unwieldy, and much too expensive. Having an integrated platform with embedded AI capabilities enables eDiscovery teams to hone their searches and make data production more exact."
Global Relay's Discovery-as-a-Service offering integrates AI-enabled search and the experience and expertise of its in-house team of Discovery specialists. This provides valuable, instant support to Legal teams faced with complex or costly litigation the ability to access search-ready data across millions of records, export it, and submit relevant, accurate, and complete data in moments rather than days.
When evaluating vendors, it's important for a company to consider all its use cases and choose a solution that aligns with its organizational needs, now and as it scales and grows. Solutions should be purposeful and goal-directed, rather than based on inherited features or assumed benefits.
Learn more how Global Relay's fully unified solution provides a single platform for compliance, eDiscovery, and collaboration, with integrated analytics and AI/ML for data insights.