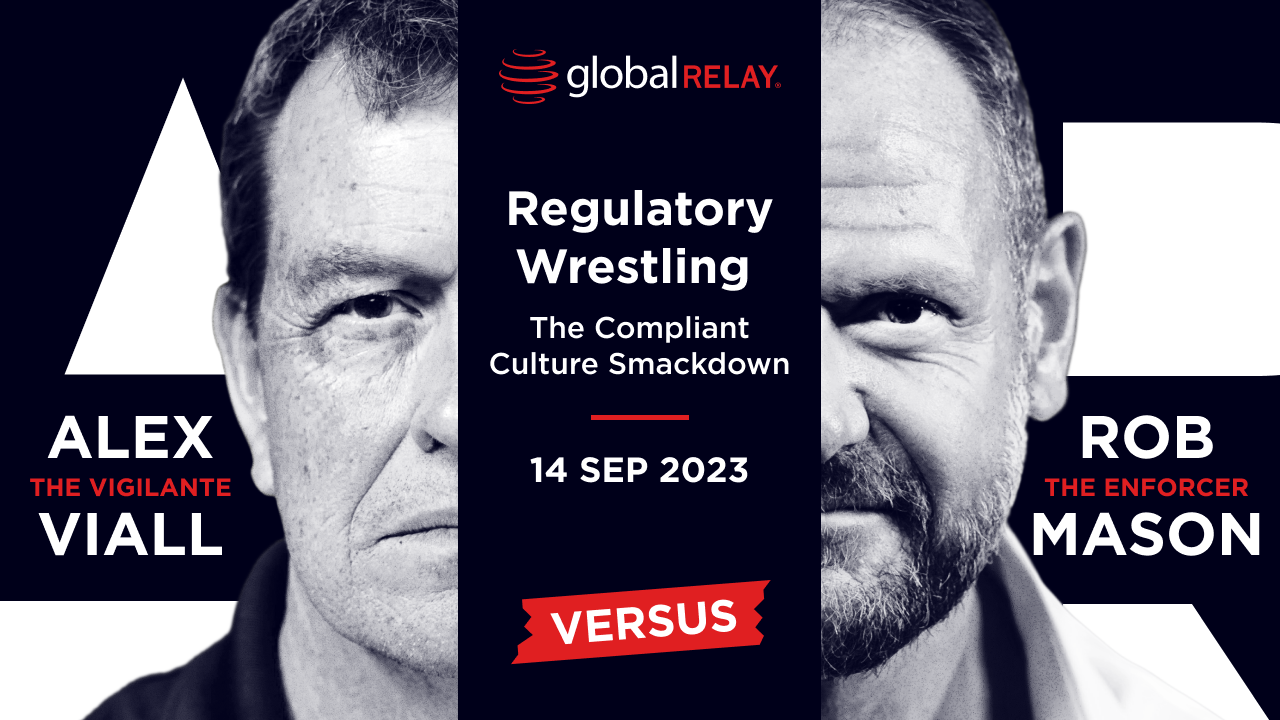 On Demand: Regulatory Wrestling – The Compliant Culture Smackdown
Watch Global Relay's Regulatory Wrestling: The Compliant Culture Smackdown on demand.
Watch again
On September 14, 2023, Global Relay's compliance champions – Alex 'Vigilante' Viall, and Rob 'The Enforcer' Mason – entered the ring to wrestle with the emerging focus on compliant culture.
Watch below to see two industry titans go head-to-head in three knockout rounds:
How important are conduct and culture to regulators now?
Is policing culture really the role of the regulator?
Is senior management the key to good culture?
If you're looking for a solution that enables you to capture business communication and bolsters your compliant culture efforts, Global Relay can help. Check out our communication surveillance offering.