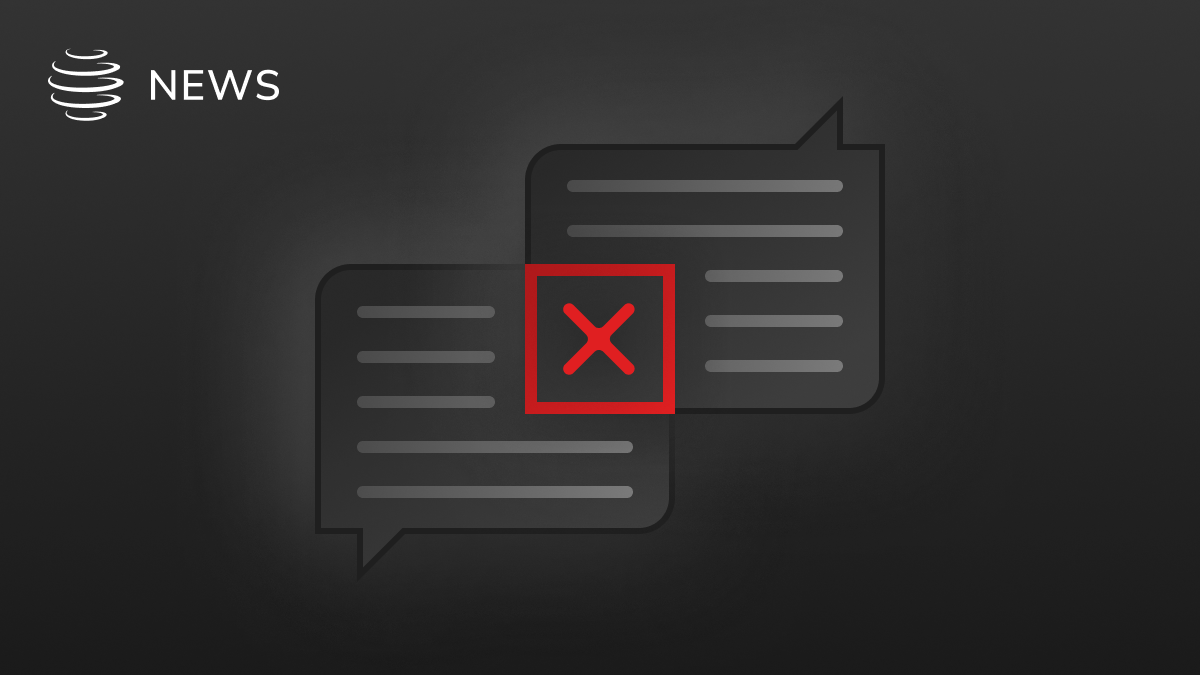 Why Texas Senate Bill 944 Shouldn't Mean No-Texting for Public Officials
A no-texting policy shouldn't be necessary for public officials with the right text messaging platform.
Ever since the Texas Legislature updated its Public Information Act last summer with the passing of Senate Bill 944, work-related text messages sent by public officials are now a matter of public record—even if they are sent on their own personal devices or outside of work hours.
This increased transparency around communications has created challenges for government organizations which now have to capture and store texts from public officials, often on non-government issued mobile devices, to meet public records retention requirements. The change slammed shut a loophole in the law that had previously enabled officials to potentially hide public information on their personal devices.
That means government organizations are now responsible for storing text messages in the same way as they are for communications such as email – so they are searchable and can be easily retrieved if they are subject to a public information request. That applies even if the official in question no longer works for the organization.
While government organizations are required to store this data, it is also the responsibility of all those government officials who use their own devices to ensure that data is turned over to the relevant organization or kept on their personal device for the duration of the scheduled retention period. Any request for data that isn't handed over within 10 days can result in disciplinary action or other legal penalties for that official. The bill makes clear that any text messages related to government business conducted on a personal device is solely the property of the government and officials are merely temporary custodians of that data.
What does this mean for compliance teams and public information officers?
With the rise of BYOD—bring your own device—some government organizations in Texas have imposed outright texting bans in response to the bill, while others still allow employees to send text messages with certain restrictions attached. Some, for instance, are asking employees to take screenshots of their texts so they can be uploaded onto the organizations' servers.
But the new rules shouldn't prevent public officials from using text messaging to carry out government business. For starters, no-texting policies can be difficult to enforce if employees are using their own devices. And even if employees are using their own devices, the technology is readily available to safely capture and store that data – such tools are already widely used in regulated industries such as financial services where BYOD is also prevalent.
Text messaging platforms, such as Global Relay Message, can be set up on personal devices that enable business and personal texts to be separated by creating a dedicated business account. That means government organizations can continue allowing their officials to use their own phones without compromising their privacy and also ensure that personal texts don't end up in the organization's archive.
By using this type of platform, public information officers will have instant access to all job-related text messages in one easy-to-search repository, no matter whether they originate on personal or government-issued devices. That means they won't have to track down individuals that are subject to public information requests and get them to turn over the relevant data—it will already be safely captured and stored automatically on that particular organization's archiving system.
That can also provide peace of mind for public information officers who, under SB944, are required to carefully protect public information from deterioration, alteration, mutilation, loss or unlawful removal—something that is a challenge if government employees are using personal devices without a dedicated text messaging platform to capture that data.