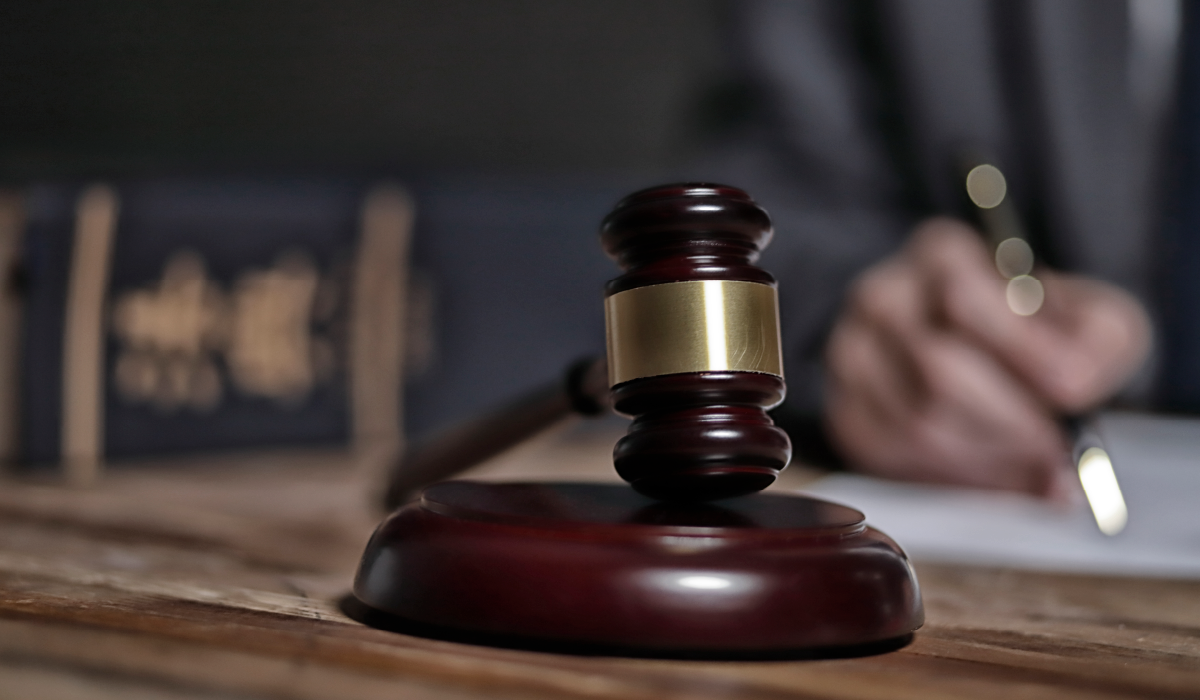 Recordkeeping failures dominate SEC enforcement results in 2022
The SEC has published its enforcement results for fiscal year 2022, revealing a record year for penalties. We look at the 5 key takeaways.
The US Securities and Exchange Commission (SEC) has published its enforcement results for the fiscal year in 2022, unveiling a record-breaking year for fines. The results, which show enforcements from October, 1 2021 to September 30, 2022, show a 9% increase in total regulatory actions but a mammoth 67% increase in the value of total fines issued. We condense the results into five key takeaways:
1. It was a record-breaking year for fines and recordkeeping failures played a significant role
In FY 2021, the total money ordered by the SEC stood at $3.9 billion. This comprised $1.5 billion in monetary penalties and $2.4 billion in disgorgements. In 2022's enforcement results, this figure rose significantly to $6.4 billion, comprised of $4.2 billion in penalties and $2.2 billion in disgorgements. While the amount ordered in disgorgements actually fell in 2022, the amount issued in penalties increased to a point that it far outweighed any decline in disgorgements.
Interestingly, of the $4.2 billion issued in regulatory fines, $1.235 billion was made up of "cumulative penalties paid in connection with recordkeeping violations". This means that almost 20% of all SEC penalties issued in 2022 were related to recordkeeping failures. For many, this will come as no surprise. FY 2022 has been a bumper year – a year which saw JP Morgan pay $125 million in recordkeeping-related penalties, and 16 other Wall Street firms pay $1.1 billion for "pervasive, off channel communications".
As SEC Chair, Gary Gensler, highlighted in a recent speech, these mammoth fines were issued because "market participants did not act as if they got the message". These fines, Gensler added, were "not just a cost of doing business" but were significant enough to deter future non-compliant communication and recordkeeping. 2022 firmly cemented the message – regulators will no longer stand for recordkeeping failures. If you get it wrong, prepare to pay the price.
Speak to Global Relay about WhatsApp enabling your business.
2. Cooperation will be rewarded
Continuing on the theme of record keeping, Gensler has recently said that "there can be cases where [the SEC] rewards good behaviour". In particular, he noted that where firms cooperate and look to remediate misconduct around off-channel messages, the regulator will be more lenient in the punitive action it takes.
The SEC's FY 2022 enforcement results echo this messaging, noting that "tangible cooperation that significantly aids enforcement investigations and litigation can yield meaningful benefits". In particular, the results set out a number of instances where the SEC has moved to recognize "meaningful cooperation". This includes a case where a former CEO had apparently, fraudulently inflated key financial success metrics and doctored internal records to secure a company valuation of over $1 billion. On uncovering the fraudulent activity, the firm had taken "significant remedial measures". In recognition of the firm's actions, the SEC did not issue a monetary penalty.
The SEC has long called for firms to self-report and cooperate in the event of malpractice – though many have remained sceptical of the tangible benefits of such actions. Recent messaging suggests that the regulator is getting serious when it comes to cooperation, a theme that will likely continue into 2023. As the SEC notes, "when individuals and entities cooperate meaningfully, the Commission may, and does, take that into account in the remedies it orders".
3. The enforcement results show that the focus is shifting to gatekeepers
As well as a swathe of corporate fines, the SEC has issued a number of enforcement actions against so-called gatekeepers for "failing to live up to their heightened trust and responsibility". Over the course of 2022, regulators across the globe have shifted enforcement focus towards individual accountability – with a number of proposals for increased corporate liability, including a Framework for Chief Compliance Officer Liability from the New York City Bar. On a global scale, regulators are looking to senior managers to ensure a culture of compliance is implemented from the top down.
This directly correlates with the findings from the SEC's enforcement results, which sets out myriad enforcements against senior individuals including CEOs, CCOs, lawyers and auditors.
4. The SEC is taking action for ESG and honing in on greenwashing
Historically, the US has been seen to be lagging behind with its action towards ESG. Although regulatory reform is on the horizon, there's been little in terms of clear obligations – the likes of which can be seen in Europe and the UK. While the US may not have an advanced regulatory framework for ESG, it is taking clear enforcement action in the event that things go wrong.
When it comes to "materially misleading statements and omissions" – often referred to as greenwashing – the SEC is leading the charge. Over the course of FY 2022, the SEC issued action against a number of firms for making misleading claims about their ESG credentials. Where other countries look to create new regulatory regimes for ESG, the SEC is addressing these issues by applying "time-tested principles concerning materiality, accuracy of disclosures, and fiduciary duty, as codified in federal statutes, regulations, and case law".
While regulatory perimeters for ESG remain an area of debate for some across the US, the SEC has, and will continue to, call out firms who make misleading statements for material gain.
5. The SEC does not want to break records every year
Commenting on FY 2022's results, Gary Gensler noted that he continues to be "impressed" by the Division of Enforcement. However, as with all enforcement results, the ending is bitter sweet. Yes, the Division of Enforcement has worked hard to end non-compliant action, but a bumper year for enforcements generally means a bumper year for non-compliance, too.
This is something that Gurbir Grewal, Director of the Division of Enforcement, was keen to point out, commenting that "we don't expect to break these records and set new ones each year because we expect behaviours to change".
The SEC is working hard to bring non-compliance to a stop. For those that do not comply, regulatory fines are increasing – penalties are no longer a drop in the ocean but a genuine deterrent.
If you're looking for an end-to-end solution for compliant communications that stands up to regulatory scrutiny, get in touch.