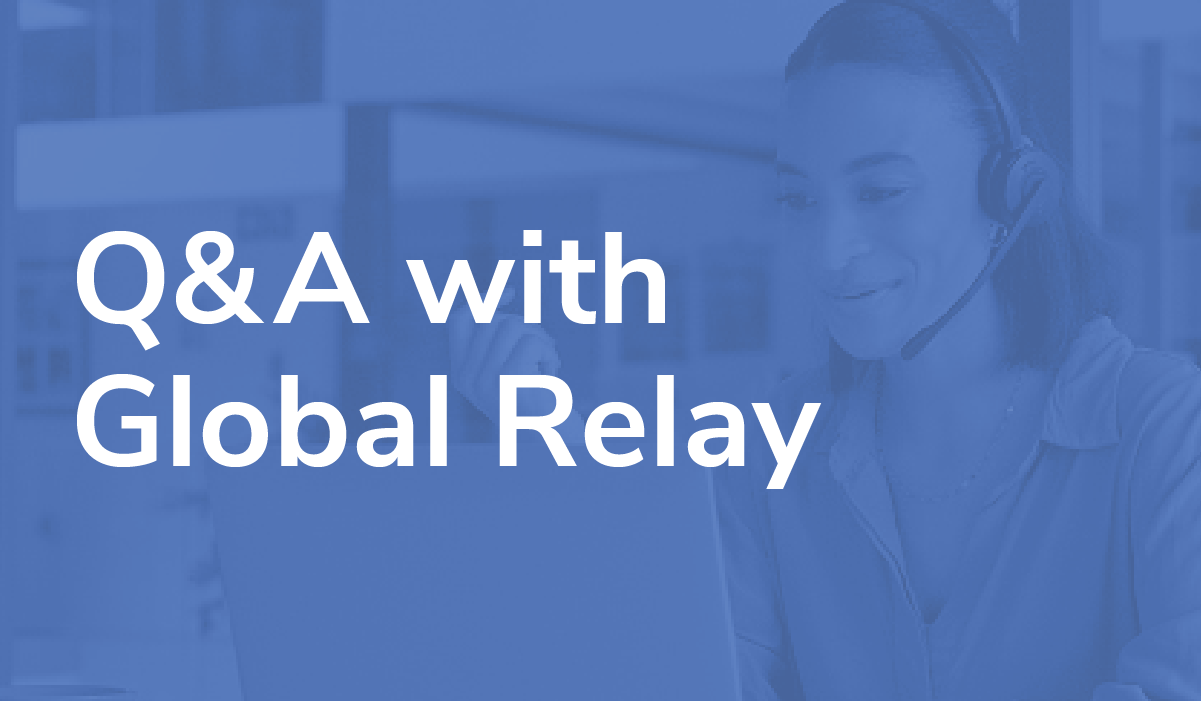 Q&A: Training & Customer Support
We sit down with Ana Sampaio to understand some of the ways she and her team help our customers navigate a range of evolving compliance challenges
Tell us a bit about your role
I'm a Lead in Global Relay's Product Training and Customer Support department. Our team is a primary point of contact for customers using our archive for their electronic communications surveillance; from introducing new users to the platform, to sharing best practices when performing their day-to-day activities.
Our customers come from various industries, but many are compliance professionals working in highly regulated organizations. As customers progress with using the archive, questions naturally come up and so our experienced team are available to help them meet compliance obligations and use the platform to its best potential.
What are some of the key challenges that customers come to you with?
We assist across a range of scenarios and at different phases of the customer journey. Many need our help creating and structuring policies that are more pertinent to their business, including targeted keyword monitoring. False positives – where irrelevant types of messages are flagged for review – are a daily headache for compliance teams and waste valuable time, so we help with refining policy criteria to improve 'red flag' accuracy to reduce false positives and improve productivity. Many customers also reach out to us on the back of a time-sensitive audit or regulatory request. Our vast experience helps users to gather required communications data and other records – often across multiple channels – from their archive.
With workforces now more distributed, has this affected the support you provide?
With hybrid work, the breadth of channels organizations and employees use regularly for business messaging and communication have greatly expanded. As such, more of our customers are incorporating new data types like LinkedIn, Slack, and Teams into their archive for supervision. We help them adapt their compliance workflows to include data for these channels.
In terms of training, our eLearning platform offers a broad range of training materials that customers can access wherever they are working while learning at their own pace. While we continue to offer a white glove service to our customers through customized remote and in-person training and support, customers are increasingly using our online Learning Management System (LMS) to troubleshoot and acquire new skills.
What do you enjoy most about your role?
I really enjoy the interlock of Training and Customer Support and the dynamic nature of this industry. As a customer service specialist for over 10 years, I also thrive on exceeding customers' expectations and improving processes to deliver positive business outcomes.
Ana Sampaio
Lead, Training & Customer Support at Global Relay