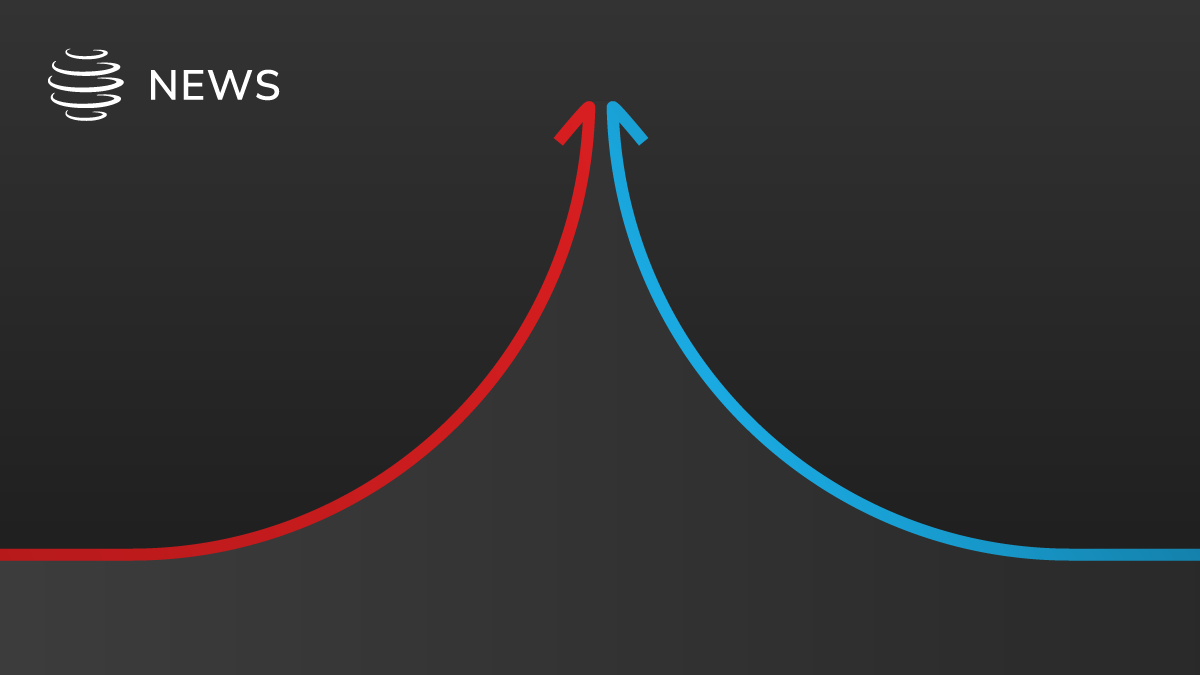 M&A Deals: Managing Culture & Compliance When Archives Collide
In today's M&A deals, culture is increasingly being merged in a virtual world leading to 65% of acquirers reporting cultural issues.
Mergers and acquisitions offer companies the opportunity to leverage each other's strengths and carve clear paths for growth, expansion, and sustained success – and 2022 is shaping up to be another active year for deal-making as the drivers from M&A remain strong. The lynchpin for success is ensuring the planning and execution of a rock-solid strategy, but many deals fall short of this goal. The problem is that strategy is typically laser-focused on the financial factors and initial compliance that gets the deal off the ground, while culture and integration of future compliance are left by the wayside.
Most times, buyer and seller remorse stems from colliding cultures, policies, data management, and governance. According to the most recent M&A integration survey from PwC, 65% of acquirers report cultural issues hampering value creation in their most recent deal. Executives also tend to underestimate the impact of culture when merging compliance protocols and data archives.
When Culture Clash
Organizational culture is what defines a company. It's how business gets done. In today's M&A deals, culture is increasingly being merged in a virtual world. And building relationships and defining a new shared language takes much longer in a remote/hybrid workplace. Change management often ignores the critical nature of company cultures that are on a collision course. Just half of executives from the PwC survey showed that culture was an element in their change management plans at all.
By the time a company is ready to buy another, or is seen as a smart strategic acquisition, it is partially because the culture is contributing to success. In many cases there are shared values both companies can agree on, but all too often the deal is closed, and it becomes evident that the two cultures are speaking entirely different languages. At that point, value is lost and future development – the whole point of mergers and acquisitions – is thwarted.
With multinational deals like the UBS acquisition of Wealthfront, you have two major tectonic plates rushing toward each other with the intent to reshape the financial services landscape. What happens when rock-solid cultures collide? Executives from both sides of the aisle must investigate cultural conflict as part of due diligence from the beginning, integrate it as a focal point of change management, and ensure they support the process through high-visibility involvement.
Balancing Compliance Duties
Culture clash has a direct negative influence on compliance integration. If culture isn't clearly and consistently addressed throughout the M&A process, employees tend to develop an "us vs. them" mentality that erodes decision-making and creates resistance to crucial new protocols.
A key roadblock to avoid is unfairly burdening the compliance officers from the acquired company. There is often a perception that the organization taking over has made all the right moves and has all the right policies and protocols in place, so the acquired company's officers are tasked with the heavy lift of aligning compliance platforms and procedures. When present, this forced conformation leaves employees divided, with one side on the defensive about the extra workload.
Post-deal integration is critical but often overlooked with no strategy or integration playbook in mind. Harnessing the wealth of institutional knowledge each company brings to the table is no easy task. M&A planning must build out a strategy to merge two often disparate and complex ecosystems for compliance and decide on how to integrate or migrate compliance tech platforms in a way that's both fair and efficient. It takes a lot of time and back-and-forth on the front end to ensure a smooth transition to the new compliance model after the deal is closed.
Doing Right by Critical Data
Compliance around confidential data is particularly difficult to manage if companies involved are not using the right archiving systems. Financial institutions, health, and technology companies are particularly scrutinized for compliance with data privacy laws. The $68.7 billion Microsoft acquisition of Activision Blizzard, for instance, will involve the transfer of unimaginable quantities of data and is now the subject of an FTC review.
Companies underestimate the enormous task of not only integrating massive and complicated data sets but also blending different approaches to customer and vendor communications, market development, and even product design. Business archives encapsulate a company's entire history, and its memories; the good, the bad and the ugly. It's imperative that newly hitched partners understand the opportunities as well as the potential risks that lurk in these closets of secrets. When you have two troves of data with different controls, permissions, and functionality, merging them with full compliance is a monumental task – unless one or both companies have an effective data archiving platform and system in place. Successfully merging archives requires functionality like collaboration tools, eDiscovery, and legal hold all with compliant storage and AI analytics.
Global Relay offers data archiving solutions for every industry and every company that needs to connect with customers compliantly and seamlessly across multiple channels, multiple businesses and multiple cultures while keeping those conversations searchable and discoverable when necessary. We make it simple to migrate data from disparate archives and process it into one central, unified hub where it is easy to establish the proper controls and access the information when needed. Make compliance an easy, integral part of company culture and stay M&A-ready with the tools you need from Global Relay's suite of data archiving solutions.