Get the Latest Insights on Technology, Risk, and Compliance
Global Relay's proprietary publication, Orbit TRC, offers a unique blend of perspectives for regulated and corporate enterprises on the latest developments impacting technology, risk, and compliance.
Covering essentials around data governance, evolving best practice, and the adoption of disruptive technologies, Orbit TRC brings together in-depth articles and guest commentary, alongside regular guidance from Global Relay's own experts.
Why subscribe to Orbit TRC?
Orbit TRC is an essential reference for busy senior executives across Compliance, Information Technology, Legal and Risk who need to stay current on the future fundamentals of technology application, data management, security, and regulation readiness across the financial services and other regulated enterprises.
Who should be reading Orbit TRC?
Orbit TRC is for C-level executives across: 
Compliance
Information Technology
Legal & Risk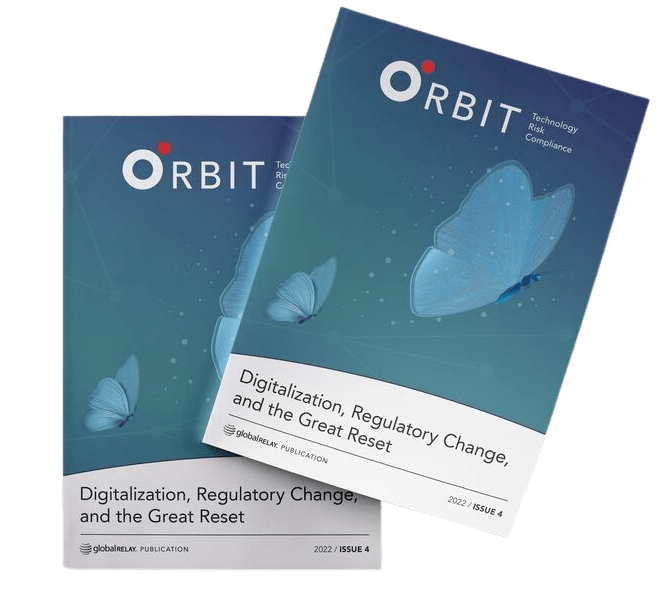 Here's a sneak peek at our newest edition, Voyage of Discovery:
Blocking the Crypto Criminals
Learn how blockchain analytics are helping in the fight against cybercrime.

Turning Up the Volume
With electronic voice communication on the rise, voice transcription can play an important role in identifying risk in audio communication.

Recognizing the Value of Diverse Voices
Find out why more and more organizations are putting their people's wellbeing at the heart of their business strategy.